This is who we are
The Threesides Team are marketing communication experts who love nothing better than developing innovative and cost-effective marketing solutions for businesses we are passionate about.
Insides of Threesides
RECENT Blogs, media, services, training and newbies all

in one place.

Threesides is a marketing agency based in Dickson, ACT that specialises in strategy, planning, implementation and evaluation of your marketing. We are your marketing department or your trusted marketing advisors. We're digital natives, advertising experts and design aficionados.
Canberra Girls Grammar School
Canberra Girls Grammar School announces new School Principal
Canberra Girls Grammar School (CGGS) is happy to announce that its national and international search for a new School Principal has concluded. Mrs Anna Owen, currently the Deputy Principal of Brisbane Girls Grammar School (BGGS), will commence as Principal at the beginning of the 2019 academic year. Mrs Owen has held the position of Deputy……
Rotary's Record-Breaking Achievement
BACKGROUND As a project of Rotary District 9710, a group of dedicated Rotarians gathered together to create a display at this year's Floriade. Recognising 90 years of service in Canberra, the team themed Rotary's exhibit around the celebration of this achievement. A party for all! Given the enormous amount of work Rotary does throughout the……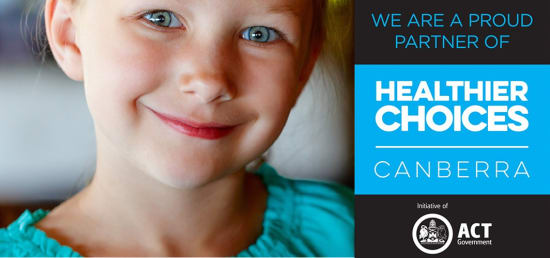 Healthier Choices Canberra brand goes live
For the past year, we have been working with ACT Health to design a brand that could distract people in supermarkets, clubs, restaurants, cafes, hospitals outlets, cinemas, kids play centres and junior sports canteens. With some of those environments already heavily saturated with marketing of less than healthy food and drink choices, it was a……
service
Design
As audiences, platforms and search engines, visual demand grew and evolved, so did we. We brought design services in-house and naturally progressed to a team of marketers who have a good eye for what will work visually for different industries and audiences. …

Threesides have been fantastic for us. Todd and his team have brought a level of expertise to our programs and organisation that we would have found almost impossible to get anywhere else. As a charity, it's very easy for us to simply think in terms of client needs and how best we can help them. Threesides have worked extensively with us over the past three years to also show us how to make Menslink a more attractive support option for our clients and their families – as well as our volunteers and the broader community. They are a fresh, enthusiastic and responsive team and I would recommend them to any organisation wanting breakthrough ideas and tangible results.
Martin Fisk – CEO, Menslink
Load More
Ready to get started?
Contact Threesides and we'll get back to you as soon as possible.