Don't avoid data, it will make marketing easier
Your business data shouldn't be scary, or overwhelming, and you shouldn't have to look at a million different tools to understand how your business is going.
We believe there are two key parts to understanding your data:
Google Analytics needs to be set up properly. Unfortunately, it's not as simple as whacking the Google code on the website. Goals need to be set up, filters created, settings setup for your industry, the list goes on.
A dashboard should be used as the one place of data truth. Data doesn't exist in a vacuum from one channel, and shouldn't be looked at alone.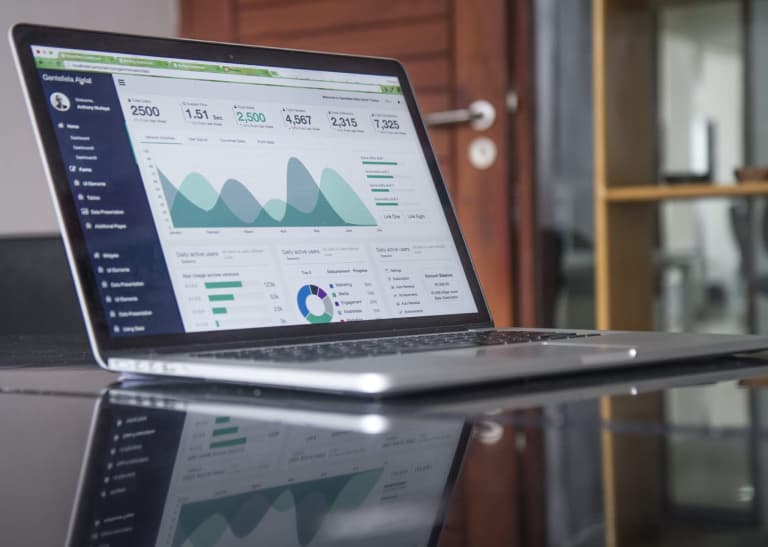 Google Analytics Optimisation
A lot of Analytics accounts aren't setup properly. They're created quickly as part of a website build or as an after thought, rather than to accurately and effectively measure website traffic that can create real business decisions.
Most Google Analytics accounts contain spam sessions which can be creating incorrect sessions, internal sessions, missing goals configuration, double tracking, inaccurate e-commerce tracking and more. As a result, this can lead to inaccurate measurement and ill-informed business decisions.
Our optimisation packages include a comprehensive evaluation of your Google Analytics setup to help identify and fix those issues, while also updating the account according to best practice.
Don't have a Google Analytics account? No worries – let us set it up best practice, from day one.
Basic Google Analytics Optimisation
Our basic package includes:
Javascript review
Setting up a filtered, more accurate view
Setting up your internal search
Linking Google Analytics, AdWords and Google Search console
Enabling remarketing
Ensuring demographic data is working –
From $650 
Advanced Google Analytics Setup
This is recommended for all business sizes.
All features from the basic GA package
Setting up Google Tag Manager
Cross-domain setup
Site speed review
Advanced Analytics remarketing
Social media reporting recommendations for Google – UTM tracking
From $1199
Analytics Add Ons
Integration of Facebook Pixel – retarget and track conversions from users on Facebook by integration of this pixel through Google Tag Manager.
E-commerce tracking – This includes the setup for e-commerce tracking with integration of actual figures from purchased products or tickets online.
Implement call tracking – This includes using specialised tracking software or the Google website call conversion tracking to better understand phone calls.
Website Analytics Report – Provide a detailed report on your website performance and audience insights.
User Analysis Report – Using third party tools, provide information on user experience on the site including real life user recordings, heat maps on the site, and understand of how they got to the site. This will come with an actionable list of decisions to increase
conversions.
Digital Dashboarding
Digital dashboards:
are automated, always up to date overviews of your marketing and sales performance
obtain input from all your data sources to help you make business decisions based on real data and return on investment (ROA)
help you understand which marketing source is generating the best business benefit
provide actionable information about the attributable value of each channel to achieving branch and national business goals.
Dashboards are not reports. Reports can be automated though! Want to gasbag about the difference? Call us, we'd love to chat with you about it.
Google Data Reporting
This is the most simple type of dashboard, and something we provide to most of our clients as part of their ongoing marketing services.
It includes overviews of Google Analytics, Google Ads and where needed, Google Search Console Data.
From $500
Google & Social Reporting
Combine your online marketing reporting into one easy to read and always up to date dashboard. Data sources can be customised, but generally include Facebook organic and advertising, Google ads and website performance metrics.
The format can be customised to be sales funnel based, channel based or in a customised format.
From $750
Customised Reporting Dashboards
This is completely customised based off your data sources, such as POS systems, manual data spreadsheet input or custom third party systems. We will work through what the best dashboard tool would be the best solution for your business based off your datasources.
This type of dashboard is the best way to not only determine how marketing effects actual sales, but to make real business decisions.
Price on application