Google loves to shake things up. Whether they're releasing a new update to the search algorithm or introducing the impressive (albeit slightly creepy) Google Duplex which can make phone calls on your behalf, it can be exhausting keeping up with Google's releases – especially to the Google Ads platform.
Don't lose sleep though! We've got your back. Google has released a bunch of new features to improve advertising performance, provide more insightful data, make account management easier and ultimately enhance your business' digital marketing strategy.
Intrigued?
Let's dig into 5 cool features and updates that you probably didn't know existed in Google Ads.
1.  Long Live Google Ads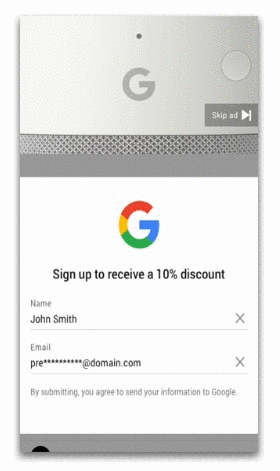 After almost 18 years, Google's advertising platform  – Google AdWords has rebranded to a much simpler and straight to the point name: Google Ads.
In the words of the Google overlords, Google Ads "represents the full range of advertising capabilities that Google offers to help marketers connect with the billions of people finding answers on Search, watching videos on YouTube, exploring new places on Google Maps, discovering apps on Google Play, browsing content across the web, and more".
Following the new Google Ads user interface that was released last year, Google is reinvigorating the platform and brand for a 2018 audience.
Find out more about the Google Ads rebrand here.
2. New Expanded Text Ads
When Google launched expanded text ads back in 2016, it was a game changer. Ads could include 2 headlines and longer descriptions, making the possibility to include more ad information endless. However, just like Twitter's headline news when they doubled their 140 character limit (to 280 characters if you're struggling with the maths), Google has also decided to follow suit and let advertisers convey more information to users.
With the new and improved Expanded Text Ads, you can now include not 2 but 3 headlines and 2 descriptions. Not only does this allow advertisers to include more information to entice users to click the ad, but the ads also take up more space, making it easier to stand out.
Find out more about expanded text ads here.
3. Responsive Search Ads
Okay, so now you've got the handle on expanded text ads… there's another new cool search kid on the block. The modern-day consumer is more curious, demanding and expect ads to relevant and helpful if they're going to click on them. The holy grail of 'the right message, to the right person, at the right time' is easier said than done, but Google are most certainly trying with the launch of responsive search ads. Unlike the traditional text ad, where you write headlines and descriptions to create a single ad, responsive search ads allow you to write up to 15 different headlines and 4 different descriptions.
Image copyright: Instapage
Here's the cool bit. Google then automatically tests different combinations of headlines and descriptions to serve an ad. Over time, Google's machine learning will serve the best combinations to different users based on their search terms, their device, the time of day and other signals.
Find out more about responsive search ads here.
4. Smart Bidding
The simplest explanation of how Google search ads work is you bid on the keywords that you want your ads to show up for when users search. You enter an auction with all your competitors who also want their ads to show up and then get assigned an ad rank. The highest ad rank gets the top search position. The ad rank depends on your bid, the quality of the ad and the expected impact of the ad.
Phew! Ok, stay with me.
Now, unless you have an endless budget to show up on the first page all time for all search queries, you need to be strategic with when you want to show up and for which user searches, in line with your budget. This all depends on a bunch of factors such as time, location, device, audience data and more, making it impossible for humans to make accurate bidding decisions.
This is where the robots shine. With smart bidding options, Google tracks and analyses every signal from every search and every click and increases or decreases your bid to meet your target. All you have to do is choose your goal, whether it's clicks, conversions, a return on ad spend etc, monitor and let Google smart bidding do all the work.
Find out more about smart bidding and the different options here.
5. Local Campaigns
According to Google, people still make the majority of their purchases in physical stores, with almost 80% of shoppers visiting physical stores when there's an item they want immediately. Makes sense. As a response, Google have introduced Local campaigns which are exclusively intended to drive offline store visits, rather than driving users to a website.
These automated campaigns include directions to the nearest store and store information, and can be shown across Google Search, Display and YouTube to help bring more customers to the store.
Find out more about local ads here.
Bonus! 6. YouTube Form Ads
Ok, this is cheating a little bit, but this feature which is yet to be released and sounds too good to be true that I had no choice but to include it in the article. We all know, YouTube advertising is a great awareness tool that allows you to connect with potential customers through a targeted approach, but with this latest feature, your business can generate leads directly from YouTube ads.
These ads will allow customers to show their interest by filling out a quick form, right below the ad, that doesn't interrupt the viewing experience. There isn't an official release date yet as it's only been used by a couple of businesses in the United States but can't wait for YouTube ads to generate leads without having them to visit the website at all. Pretty neat, indeed.
Find out more about how Chili's Grill & Bar used YouTube form ads to generate leads here.
So there you go, while each of these features serves a different purpose, they are all beneficial if you're looking for new ways to improve your performance and target your customers efficiently. Want to test one of these bad boys out with your business? Call me!